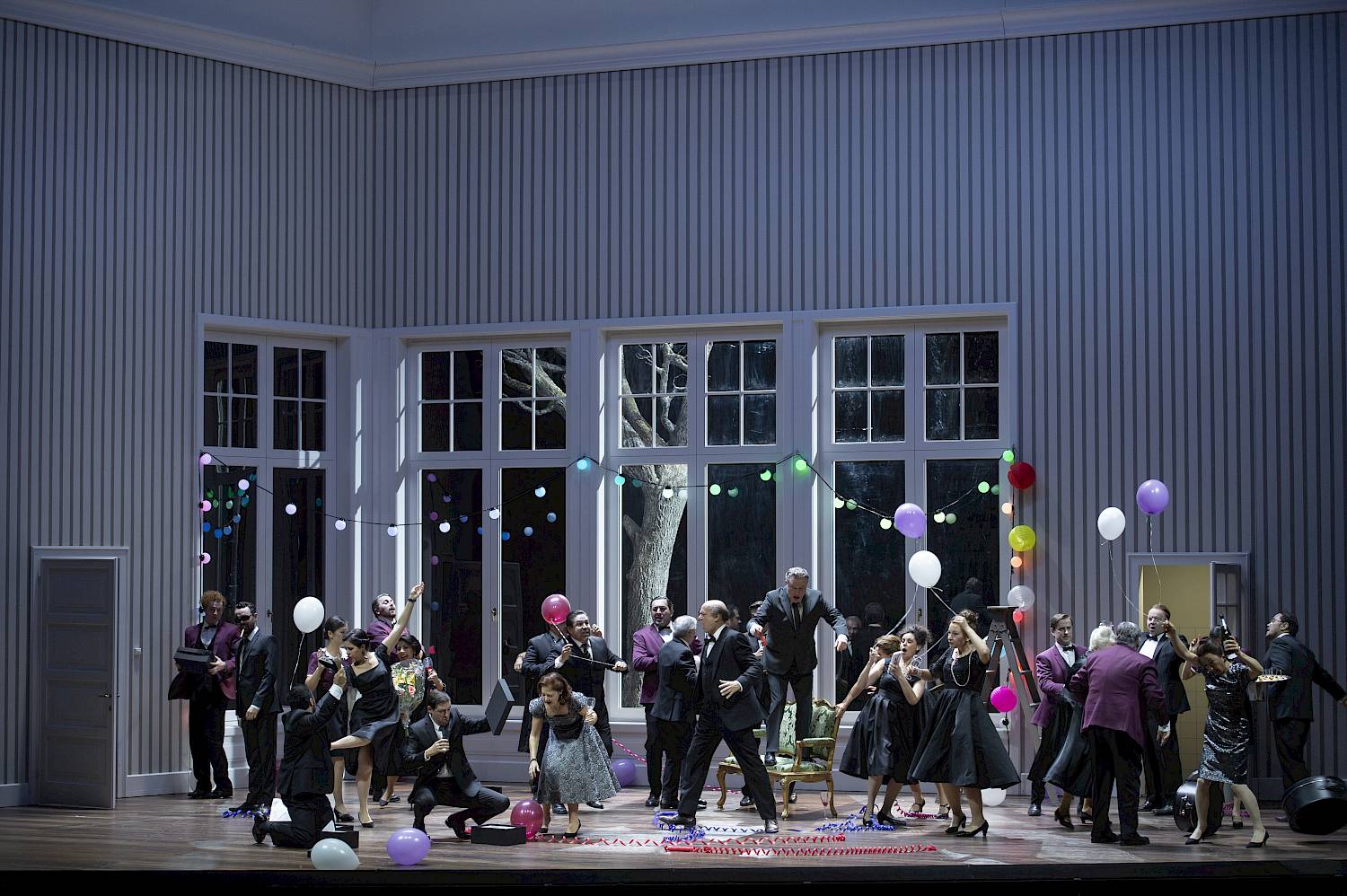 Agenda
Dates of the exclusive advance sale
The exclusive advance-sale for performances starting in March 2021 is postponed until further notice. As soon as performances are possible again, we will inform you about the new advance sale start.
Due to the current situation, there may be changes in the season program. The modalities regarding registration, admission and placement will be communicated at short notice in order to comply with the then valid health regulations. Many thanks for your understanding and your assistance in implementing the requirements in accordance with the Opera House's protection concept.
Stage orchestra rehearsal L'Olimpiade
Wednesday, October 28, 2020, 10.00 a.m.
CANCELLED due to Corona: Stage orchestra rehearsal Simon Boccanegra
Saturday, 28 November 2020, 10.30 a.m.
CANCELLED due to Corona: 60th General Assembly and Workshop Concert of the IOS
Monday, 30 November 2020, 18.00 h
Due to the pandemic situation, the general meeting cannot take place and will be held in written form by way of exception. The documents will be sent to you by mail by the end of November.
CANCELLED due to Corona: Orphée et Euridice stage orchestra rehearsal in demand
Tuesday, February 9, 2021, 19.00 hours
CANCELLED due to Corona: Rehearsal for Les Contes d'Hoffmann
Thursday, March 25, 2021, 19.00 h
Stage orchestra rehearsal Viva la mamma 
Monday, May 3, 2021, 13.30 hours
Theater Winterthur
Stage orchestra rehearsal Lucia di Lammermoor
Friday, June 11, 2021, 10.30 a.m.
Gala Concert of the International Opera Studio 
followed by an aperitif
Monday, July 5, 2021, 19.00 hours