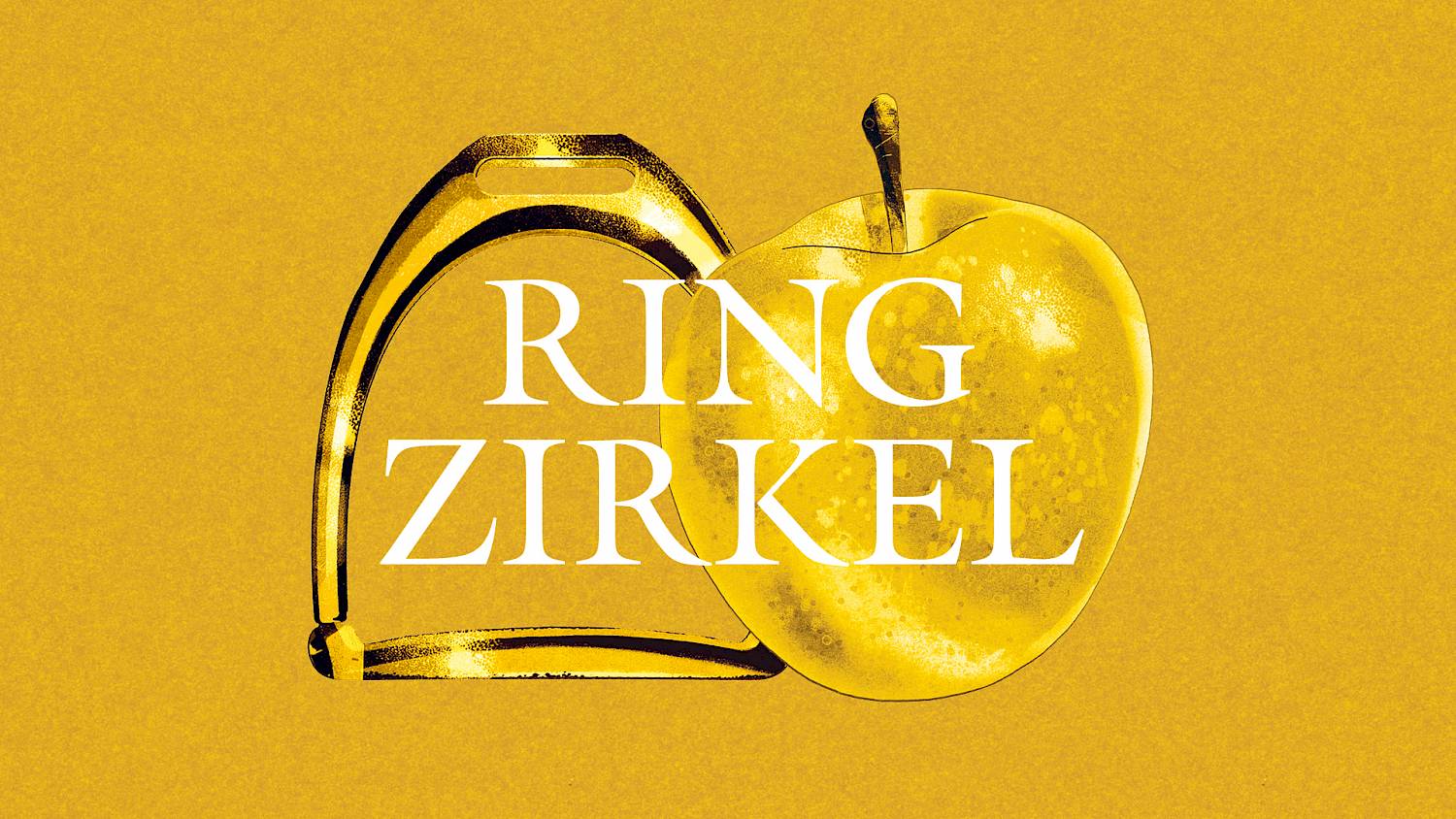 Dear Wagner fans and Friends of the Oper,
Only he who curses love can forge the ring that bestows all-encompassing power. Love against power – that is the basic conflict that guides Der Ring des Nibelungen, Wagner's grandiose myth about the interpretation of the world. This conflict was exposed in Das Rheingold. In the second part of the cycle, Die Walküre, this conflict arrives at humankind's front door – with Siegmund und Sieglinde.  Wotan, the father of the gods, sired the pair of twins to secure his power and maintain the world of the gods. But Brünnhilde, the titular Valkyrie, is drawn into this conflict: deeply moved by Siegmund's love for Sieglinde, she defies her father Wotan to save Sieglinde and her unborn child. This second part of Wagner's tetralogy is filled with touching moments, from Siegmund's steadfast love to Brünnhilde's fearless deed that causes Wotan to take leave from his beloved daughter forever.
Be an exclusive, up-close part of the rehearsal process as we continue to forge our Opernhaus Ring!
We look forward to this intense exchange with you.
With our sincere thanks, and with many greetings,
Andreas Homoki
Intendant and Director of the new Ring at the Oper Zürich
Dr. Harold Grüninger
President of the Freunde der Oper Zürich
Become a Member of the Ring-Zirkel!
Exclusive glimpses into Richard Wagner's life and works, and the development of the new Zurich Ring await you. You'll meet and converse with singers in the cast and the creative team behind the new production of Die Walküre. The Ring-Zirkel is limited to a maximum of 40 members. Your membership will support the Opernhaus Zürich and make an important contribution this new interpretation of Der Ring des Nibelungen. Your membership corresponds to one of the four Ring parts, and is secured with a donation in the amount of 5,000 CHF, which can be deducted on your tax declaration. To thank you for your support of the new production of Die Walküre, we'll extend our thanks by inviting you and a guest of your choice to numerous events.
Concept Introduction with Andreas Homoki
From an idea to a concept: as a member of the Ring-Zirkel, you'll hear what's behind director Andreas Homoki's directorial concept for this production of Die Walküre. Within the mirrored backdrop of the Spiegelsaal, you and a select group of others will be able to take your first glimpses of the set design model and the costume designs. You'll have a chance to ask questions to the director himself. Following that, you'll visit a rehearsal held on the main stage of the Opernhaus, experiencing up close how a scene is rehearsed.
Concept introduction 6.00pm
Staging rehearsal 7.00pm to 10.00pm
How does one become a Valkyrie?
Ring-Zirkel members are invited to attend an exclusive ensemble coaching with the eight Valkyries. You'll take a seat right on the middle of the main stage of the Opernhaus, in the middle of the set for Die Walküre. This intimate space of musical preparation is usually off-limits, but we're letting you in to be a part of it! And Wagner's famous «Ride of the Valkyries» is sure to ring out throughout the hall – Heiaha! Heiaha! Hojotoho! After the rehearsal, you'll meet the eight Valkyries as you ring out the evening together.
Ensemble coaching 6.00pm to 7.30pm
Joint conclusion starting at 7.30pm
Introductory Matinee with Lunch in the Spiegelsaal
A few weeks in advance of each premiere, the creative team, musical director, and the cast of singers present their views of the upcoming piece. You'll visit a public introductory matinee in the Bernhard Theater, with special seats reserved for Ring-Zirkel members. After the matinee, you'll join us in the Spiegelsaal for lunch together with director Andreas Homoki, General Music Director Gianandrea Noseda, and the cast of singers. You'll have a chance to converse individually with the artists over refreshments.
Introductory Matinee 11.15am
Flying Lunch in the Spiegelsaal starting at 12.45pm
Musical Rehearsal with Gianandrea Noseda
While the stagehands and lighting technicians set up on the stage, our General Music Director will lead a rehearsal with the Philharmonia Zürich and the cast of singers at the Orchesterproberaum on the Kreuzplatz. As a Ring-Zirkel member, you'll attend an exclusive musical rehearsal for Die Walküre, called an Orchestersitzprobe, and you can peer over this charismatic conductor's shoulder as he works. You'll sit amongst the singers, offering you the chance to follow along in the score. You'll be one of the first to hear the first musical interpretations of this Zurich Walküre, and be there for that special moment when orchestra and singers first come together.
Welcome by the GMD 6.30pm
Orchestersitzprobe 7.00pm to 10.00pm
Sunday, 11 September 2022
The Opera Director's Golden Nähkästchen & Lunch Concert with Afternoon Tea at the Baur au Lac
It's no secret that Wagner operas demand a lot of their singers. When is a voice mature enough to sing Wagner? How does a singer mature into singing Wagner roles? How are Wagner voices discovered? Opera director Annette Weber will answer these questions – and many more – in conversation with dramaturge Beate Breidenbach at Le Petit Palais im Baur au Lac. It's your opportunity to ask your most burning questions! The afternoon will be accompanied by emerging Wagner voices. You'll hear these up-and-coming talents over a lunch concert, surrounded by the intimate ambience of this important location, where Richard Wagner first recited his Nibelung poem in 1853. Following the lunch concert, you'll take in a traditional afternoon tea in the lush Garten des Baur au Lac. And you'll once more have the opportunity to chat with director Andreas Homoki, conductor Gianandrea Noseda, and the cast of singers from Walküre.
Start 12.00pm
Premiere «Die Walküre»
All of these events, encounters, and experiences will culminate at the long-awaited opening night! As a member of the Ring-Zirkel, you'll be given exclusive priority ordering for two tickets for the premiere, located in the best seating category. You'll also enjoy a personal concierge service just before the curtain rises. Accompanied by Technical Director Sebastian Bogatu, you'll take in the atmosphere backstage on a tour just before the show starts, and have the chance to peer into the still-empty auditorium. You'll gather with other Ring-Zirkel members for an Apéro and discuss the performance. You'll additionally find your name printed in the evening's program as a reminder of your generous support. There will be a table reserved just for Ring-Zirkel members at the premiere party, where you'll have a chance to personally congratulate the singers of the cast.
Stage tour 3.00pm
Premiere Die Walküre 4.00pm
Tuesday, 20 September 2022
Festive Gala Dinner at the Baur au Lac
The Baur au Lac is a hallowed location, especially for Die Walküre. This is where Die Walküre first saw the light of day. On the evening of 22 October 1856, Richard Wagner gave his friend Franz Liszt with a very special birthday present: he improvised a performance of the first act of Die Walküre at the Baur au Lac – 14 years before its world premiere. Wagner sang the roles of Siegmund and Hunding himself, while Liszt sight read the score at the piano. Emilie Heim sang Sieglinde. You'll have a once-in-a-lifetime night at the historic Le Petit Palais des Baur au Lac. Together with Andreas Homoki, conductor Gianandrea Noseda, and our Siegfried, Klaus Florian Vogt, you'll further explore Richard Wagner's world – and that in the best of company. You'll pull up a seat at the table with the cast of singers from Die Walküre and Siegfried! You can look forward to an exquisite meal prepared by the award-winning kitchen of Baur au Lac and an exclusive musical offering with prominent guest.
For this evening's festivities to be recognized by the tax authorities on your tax declaration, the dinner portion of the evening is tied to an additional donation of CHF 100 per person. This gala dinner will take place in the evening.
Thursday, 29 September 2022 & Sunday 2 October 2022
An Act Backstage
We'll take you backstage for one act! You'll learn how «magical fire» is created by the props department. You'll look at the makeup and costume departments, and see how individuals transform into different roles. You'll join the stagehands up to the fly floors and get an exclusive bird's-eye view of the stage. You'll join the stage manager at their post, surrounded by an array of monitors, and overhear the artists called to the stage, lighting cues, sound cues, and tech calls for a performance. You'll take a seat in the light- and sound-call box, and get a brand-new view of the stage as you watch the members of the tech crew at work. You'll belong to the Philharmonia Zürich for one act. After your individual one-act backstage experience, you can catch the other two acts from the highest balcony level of the auditorium, which offers the best acoustic experience. While you're up there, you can let the music wash over you, as you read along in the full score. Seats for members of the Ring-Zirkel have already been reserved.
The schedule for your individual visit will follow.
Ring-Zirkel for «Siegfried»
The illustrious Ring-Zirkel for Die Walküre is limited to no more than 40 members. As one of them, your place in the Siegfried Ring-Zirkel is reserved. We'll prepare a special program for that new production – as we will for the premiere of Götterdämmerung – made up of unexpected experiences and personal encounters.
Grand Finale - «Der Ring des Nibelungen»
When the complete Ring has been forged, it will be presented as a full cycle during the 23/24 season. At that time, Wagnerites from Zurich and around the globe will be lined up to get tickets. As a member of the Ring-Zirkel, you'll have purchasing rights for two cycle tickets in the best category.
Richard Wagner in Zurich
Anyone who has spent time studying Richard Wagner's association with Zurich is sure to have first learned of a scandal – his love affair with Mathilde Wesendonck, the wife of his friend and patron Otto Wesendonck. Wesendonck didn't just pay off Wagner's substantial debts, he also provided a place for the composer to live. The idyllically located cottage near the Villa Wesendonck, the site of the Museum Rietberg today, is known as Wagner's «Asyl». But Richard Wagner's connection to Zurich goes much further than just an affair: he lived here for nine years, longer than he spent in any other city. Large portions of his principal work, Der Ring des Nibelungen, were written here in Zurich, and he added immeasurably to the city's cultural life as a conductor, both of his and others' works. His years in Zurich were the busiest and most productive of his life.
When he arrived in Zurich in 1849, Wagner had lost everything. His private life had fallen apart, and his career was in ruins. The one-time Hofkapellmeister had unceremoniously fled Dresden and a warrant was out for arrest for his participation in the May Uprising. For the crime of high treason, he was threatened with a long prison term at least – and the hangman's noose was not out of the question.
Paris was the intended final destination of his escape, but after only eight days there he returned to Zurich. Once there, he initially found lodgings with fellow musician Alexander Müller. Müller had led performances of Wagner's Fliegender Höllander in Zurich in 1847, the first time any of Wagner's pieces had been presented in the Swiss city.
Shortly after his arrival, Wagner read portions of his Siegfried's Tod prose scenario for Müller and other friends. It was the nucleus of what would later become Der Ring des Nibelungen. When his family later joined him (in addition to his wife Minna, their daughter Natalie, and her dog and parrot) other accommodations had to be found. The financial hardship that followed them to their gloomy, cramped, and cold apartment in the Steinwiesstrasse was particularly painful for Wagner. A move to the Lavaterstrasse brought welcome relief: in their new apartment, known as the «Villa Rienzi», Wagner resumed work on his Nibelungen story. Some of his most famous writings about art – not only Kunstwerk der Zukunft (Art-Work of the Future) and Oper und Drama, but also the anti-Semitic Das Judentum in der Musik (Judaism in Music) – were written here.
I feel very much at home in Zurich again, and given the choice of any place in the world, I wouldn't want to live anywhere else but here.

Richard Wagner to Theodor Uhlig in July 1850
The «Ring» in Baur au Lac
In September 1851, Wagner moved with his family to the Zeltweg, where they took up residence in an apartment in Number 11. It was here that he completed the poem/libretto for Ring des Nibelungen in 1853. In the same year, the prose scenario's first public reading took place in the Hotel Baur au Lac: Wagner himself presented all four parts on four consecutive evenings – apparently with such «inspiration, emotion, and dramatic life », that «almost gave the audience the illusion of an actual performance», as the Eidgenössische Zeitung enthusiastically wrote.
Wagner's tendency towards extravagance is legendary; he went into considerable debt in 1853, purchasing exorbitantly expensive new apartment furnishings, convinced that «Wagner fever» would soon break out in Zurich. Writing to his friend Johann Jakob Sulzer to ask for financial help, Wagner pleaded «I cannot dispute the reproach I have incurred because of this décor, other than to appeal to certain processes within myself.» He needed nothing less than luxurious surroundings in order to begin composition of the Ring des Nibelungen. He subsequently moved into his most comfortable domicile to date, a 200 square-meter home in the Zeltweg 13. There he composed Das Rheingold, Die Walküre, and the first act of Siegfried in a veritable creative frenzy. The first public performance of an excerpt from the Ring Cycle took place in 1856, when the first act of Walküre rang out in the Hotel Baur au Lac. Wagner sang the roles of Siegmund and Hunding. Franz Liszt was at the piano.
Zurich still no Wagner city
The prospect that «Wagner fever» would consume Zurich eventually ended in disappointment, but not without an intervening period of hope in May of 1853, when Wagner experienced the greatest triumph of his Zurich period. Thanks to the financially astute industrialist Otto Wesendonck, Wagner was able to organize a concert series featuring excerpts of Rienzi, Der fliegende Holländer, Tannhäuser, and Lohengrin. He arranged for musicians to come in from out of town, as well as a chorus, and penned a 16-page program with explanatory notes. The seed for what would become the Bayreuth Festival was planted with these concerts, and Wagner thought seriously about building a theater to his specifications and presenting the complete Ring there in Zurich. A performance of Tannhäuser held at the Aktientheater in Zurich was a litmus test for the project. But it proved ultimately disheartened: the city showed only middling interest, and with the exception of Otto Wesendonck, Wagner was unable to find patrons. He slowly withdrew from public life.
In April 1857, Wagner and his wife Minna moved into the «Asyl» directly next to the Villa Wesendonck, which offered Wagner the peace and quiet he had longed for, far away from the hustle and bustle of the city. Here Wagner continued work on Siegfried, but interrupted his work in the summer of the same year; he would not resume composition on it until 1864, in Munich. The reason for the interruption was his aforementioned affair with Mathilde Wesendonck – and the composition of Tristan, which was at least partially inspired by the tryst. In August of 1858, the relationship came to light, and Wagner was forced – once again – to flee a city.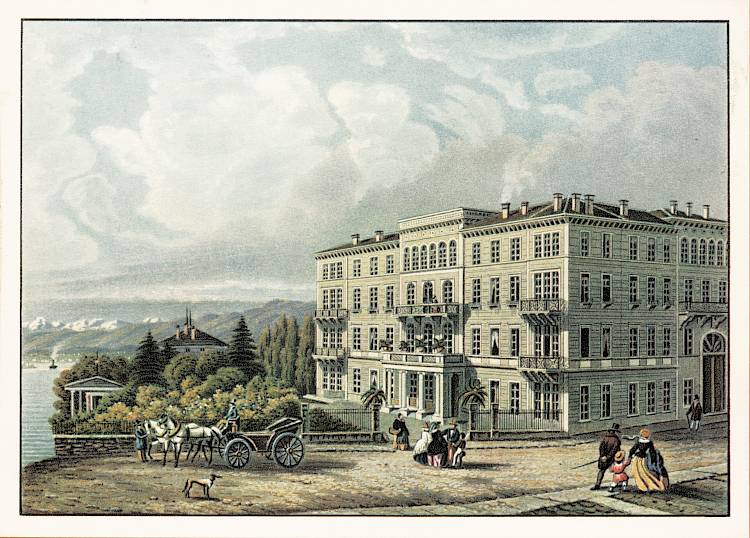 Spend the night where Richard Wagner used to come and go...
Trace Wagner's footsteps and combine your opera ticket with an overnight stay at the historic Hotel Baur au Lac! This is where Richard Wagner first read the Ring poem in public and even sang parts of it - with none other than Franz Liszt at the piano! Please note that this exclusive arrangement can only be booked using the special code «Wagner».
Principal Roles
Wotan/Der Wanderer Tomasz Konieczny
Alberich Christopher Purves
Mime Wolfgang Ablinger-Sperrhacke
Fricka Patricia Bardon
Freia Kiandra Howarth
Loge Matthias Klink
Erda Anna Danik
Fafner Oleg Davydov
Fasolt David Soar
Brünnhilde Camilla Nylund
Sieglinde Daniela Köhler
Siegmund Eric Cutler
Hunding Christof Fischesser
Siegfried Klaus Florian Vogt
Hagen David Leigh
Gunther Martin Gantner
Gutrune Lauren Fagan
Waltraute Agnieszka Rehlis
Opening Night Dates
Das Rheingold 30 Apr 2022
Die Walküre 18 Sep 2022
Siegfried 5 Mar 2023
Götterdämmerung 5 Nov 2023
The Complete Ring Cycle Season 23/24
We look forward to welcoming you as a member of the Ring-Zirkel «Die Walküre»
Katherine Waldvogel is your contact and is happy to answer your questions or accept your registration at +41 44 268 66 39 or Enable JavaScript to view protected content. 
«Live still, o woman, for love doth call thee!»

Die Walküre, Act III