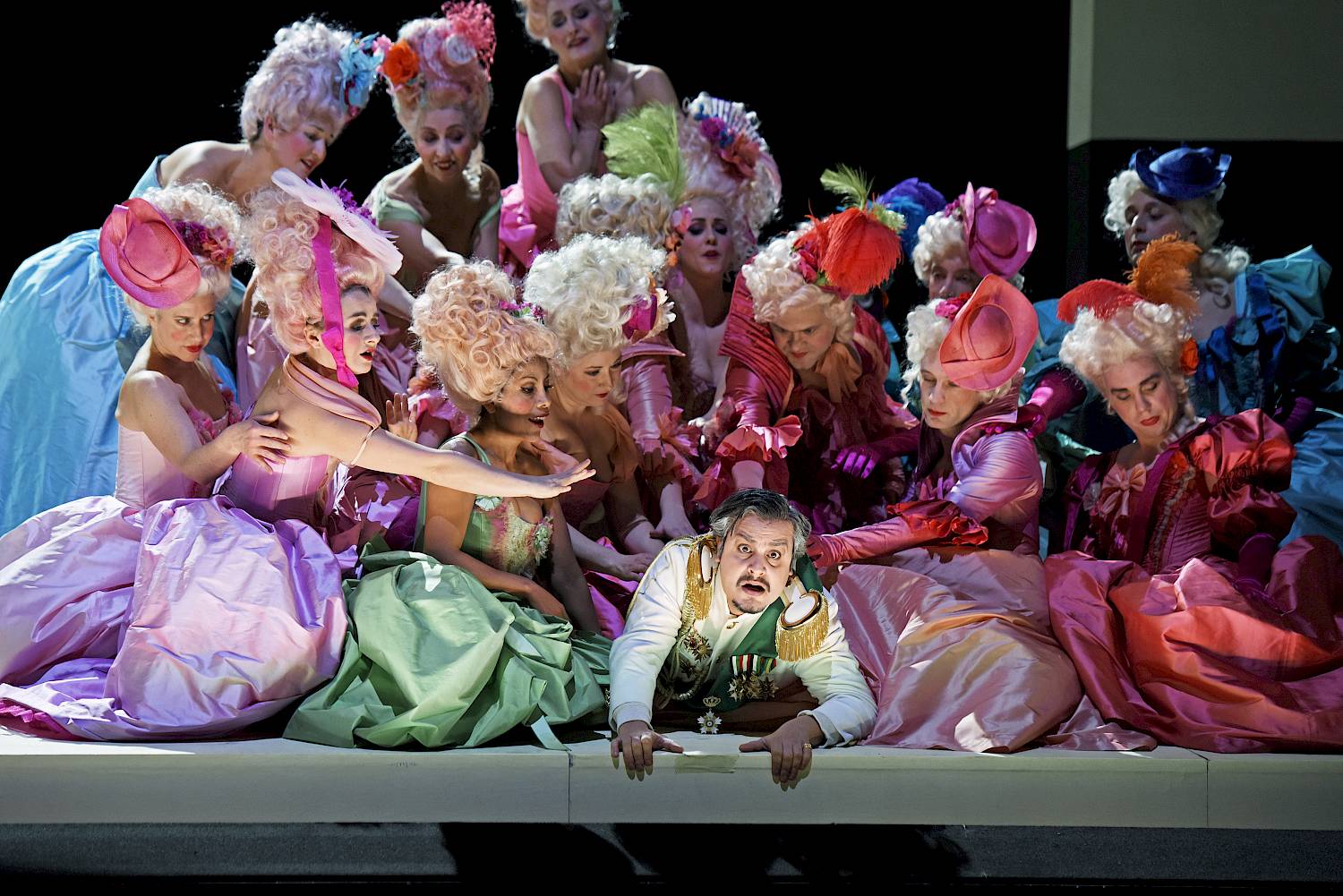 News and Agenda
Auch in dieser Spielzeit nimmt ARTE Sie wiederum mit auf zwei Opernreisen, die exklusiv für unseren Freundeskreis angeboten werden.
Hier finden Sie alle Informationen zur Reise vom 19. bis 23. März 2020 rund um Giuseppe Verdis Nabucco im Teatro Massimo in Palermo und Pietro Mascagnis Cavalleria rusticana im Teatro Massimo Bellini in Catania. Anmeldeschluss ist der 29. November 2019
Hier finden Sie die Detailausschreibung der Reise vom 4. bis 7. Juni 2020 ans 22. Opernfestival in Riga, an dem Sie Wolfgang Amadeus Mozarts Don Giovanni und Peter Tschaikowskis Pique Dame geniessen und die lettische Hauptstadt besser kennenlernen. Anmeldeschluss ist der 31. Januar 2020.
For the events listed below, please register at the Geschäftsstelle via email or 044 268 66 39.
Behind the scenes tour
Focus Die Sache Makropulos
Saturday, 28 September 2019, 16.30
Stage orchestra rehearsal Belshazzar with nachgefragt
Tuesday, 29 October 2019, 19.00
59th General meeting
Monday, 25 November 2019, 18.00
Subsequent concert of the IOS, 19.30
Orchestra rehearsal 2. Phil. Konzert Die Schöpfung
Friday, 20 December 2019, 10.00
Orchestra rehearsal hall at Kreuzplatz
Direction rehearsal Iphigénie en Tauride
Wednesday, 22 January 2020, 10.00
Behind the scenes tour
Focus Arabella
Saturday, 28 March 2020, 16.30
Presentation of the programme 2O/21
March/ April 2020
Stage orchestra rehearsal Il mondo della luna
Friday, 24 April 2020, 10.00
Theater Winterthur
Stage orchestra rehearsal Girl with a Pearl Earring
Tuesday, 19 May 2020, 19.00
Stage orchestra rehearsal I vespri siciliani
Tuesday, 16 June 2020, 19.00
Gala concert Internationales Opernstudios
Subsequent aperitif
Monday, 6 July 2020, 19.00